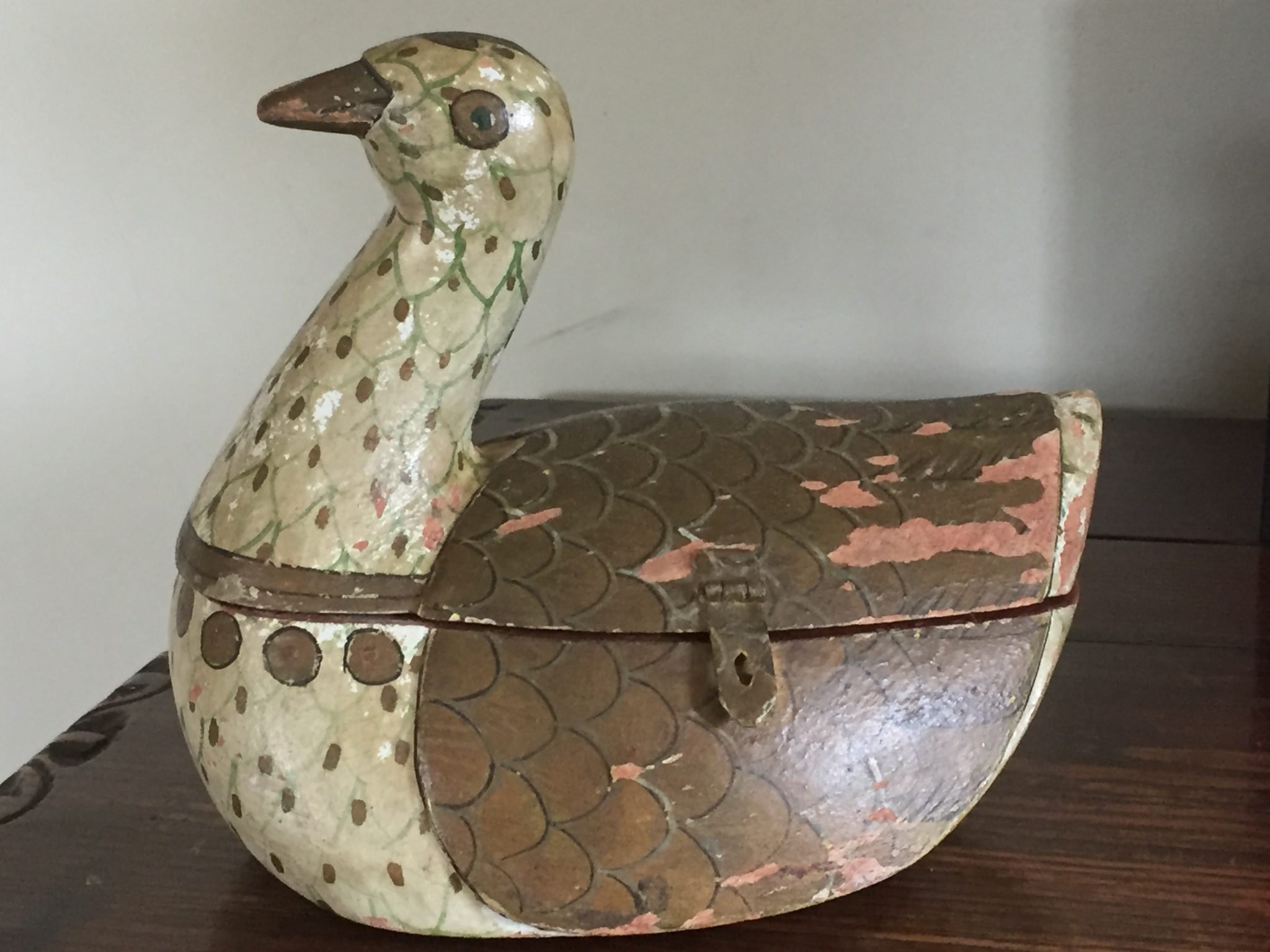 This charming little wooden duck lives on my bedside table. I love the colours and that it looks well used, lived with and loved.
It was a car boot triumph. My car boot buddy Jane spotted it, knew it was right up my straße as it's painted in 'my colours' – in her words 'drab'. It was £8. I didn't haggle, I knew I wanted him (he is definitely a him).
I use it to store my rings, I lift the little lid in its back and drop them in it every night before I go to bed. It makes me smile at least twice a day.